Our plan was to post weekly updates. Ha! We had no idea our days would be so packed and staying on top of that has been difficult. Here are little bits and pieces of some of the incredible things we've learned, heard and seen over the past few weeks. We just completed week 7 of the lecture phase and have 5 weeks left before we depart with our team to Northern Uganda for 10 weeks of outreach. Every week has been so good and we have learned so much more about the Character & Nature of God, Identity in Christ, Hearing God's voice and Lordship of Christ. We are so thankful for your continued prayers.
We are still in need of monthly partners. If you'd like to partner with us at any amount. Click on the DONATE button and join our team!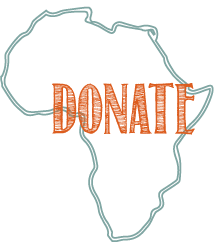 So Proud of ALL of these kids!
Currently...
appreciating ~ all that God is teaching us here
watching ~ kids hearts transforming
laughing ~ at Levi laughing at himself
eating ~ chicken A LOT!
attempting ~ to squeeze a lot of stuff in every day
dreaming ~ God Size DREAMS
planning ~ for our future, but letting God lead the way
wondering ~ what Thanksgiving in Hawaii & Christmas is going to look like
brainstorming ~ creative ways to repack for Uganda
wearing ~ the same clothes over and over
preparing ~ our hearts to leave new friends
continuing ~ Doing the laundry!!
making ~ friends from everywhere
remembering ~ how much I love Fall & Missing it
getting ~ Stoked about heading to Uganda--5 weeks!
studying ~ the word
loving
~ my hubs ALOTTT
wishing ~ that God would turn on the AC in Kona
enjoying ~ My new ROCK STAR STATUS BABY!!!
hoping ~ to find a bargain on rain jackets x10
missing ~ Tex-Mex, Chick-fil-a & sweet tea
praying ~ for peace in South Sudan
knowing ~ that God is in control
Some of my favorite quotes & points that stood out to me the past few weeks:
The Gospel is Freedom. Freedom is the Gospel

We should go against anything that get's between us & LOVE.

Do you have enough faith to walk around the walls of Jericho for 7 days?

Stop looking at sin and look at Him

The ALL of your surrender will be the measure of your experience of the ALL of Jesus!

LORDSHIP of Christ is knowing Jesus, having a heart like HIs, Acknowledging & hating sin, taking up the cross, denying self, and following Him

At the end of the day have I displayed God's character or just mine?

We spend so much time trying to pay the bill, but Jesus already paid the bill
And of course some pictures of class time, worship time & play time...
Darlene Cunningham co-founder of YWAM
sharing her heart
Darlene shared so many incredible stories of making how we must make ourselves available & let God do the rest. So many things stood out in her teaching. Here's a few that really encourage and spoke to me personally:
We do the possible expecting God to do the impossible.
The amount of effort you make is the amount of miracle you'll receive.
The safest place for your kids is for YOU to be in the will of God.
Do you have a better plan for your kids than God?
Your brokenness gives you a greater capacity to LOVE God.
Perseverance leads to Faith.
Loren Cunningham co-founder of YWAM
sharing God's story

And this man I could listen to his stories for hours...
God is on a mission of Restoration
Our goal is to be disciple makers
Be careful with the short-term. Live for the LONG-term
Placing our feet in ALL Nations and praying for the World
This is by far one of the coolest things I've ever been a part of. We spent an hour prayer walking over all the nations. Such an amazing time.
Levi worshipping
Mark Nelson ~ Bringin' It at FREEDOM Week!
Super cool Bayan Tree! We had to climb it.
A few crazies jumping off a 40ft cliff
These two cuties at black sand beach
At Queen's Bath practicing snorkeling
Every day God paints the sky
"Faith is trusting God's character when life has given you a reason not" ~ Corrie Ten Boom