We are 77 58 50 46 40 days away from our departure!!
The shelves & the walls are getting bare, things are being given away, sold & stored and our To Do list is getting a tiny bit smaller. We are so thankful to all of you for your encouraging words, your support & most of all your prayers.
We are hitting it hard these last 2 months fundraising for Discipleship Training with YWAM + our monthly support once YWAM is complete. We started a fundraiser HERE and we were blessed to get 18 monthly partners at $25+/month.
**We now have 24

36

monthly partners!!!
Thank You! Thank You! Thank You!**
So today with
77
58 50 46 40 days left we are looking for
77
"64" more people to partner with us!
Please consider

partnering

with us!
You can click

HERE

to become a $25/month

partner

or make a one-time donation
Thank you for being a part of Our Story... God's Story. We are following where He leads, knowing that His plan will be more incredible than anything we could imagine.
Here's a little piece of our story...
You can read more about God's plan for our family
HER

E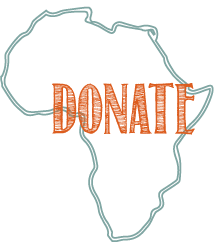 "Lion Chasers are humble enough to let God call the shots and brave enough to follow where He leads." ~Mark Baterson {In A Pit With A Lion On A Snowy Day}